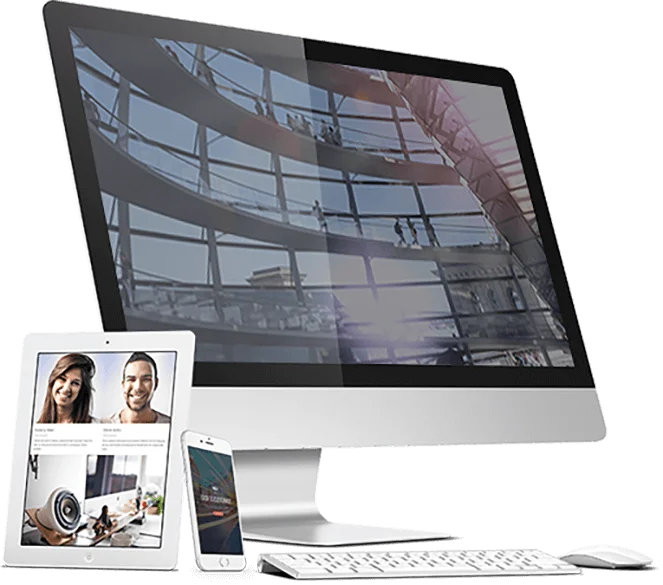 Contermis Labs is a Romanian IT company that has a unique vision of what software is and how it should be done right. Supported by a team of real specialists, each with a great level of experience and skills, our team is able to help our clients by bringing to life any idea, no matter how crazy or challenging.
Why Contermis?
Our edge is built on our proven expertise and research into how users perceive and interact with technology today. We listen, we ask questions, we understand, and then we find answers. This is the process that sets us apart and makes us a valuable partner for our customers. In addition, the latest technological approaches ensure that we always deliver first-class results.
Services
Our vision and passion for building software solutions, the right way, is what allows us to help our clients in any of the following, conterminous, areas
Websites / Web Applications
Small scale, medium or enterprise level Web Solutions, made with the latest stack of Cloud, Backend and Frontend technologies, and following the best practices.
Desktop Applications
Powered by NodeJs and Electron, which allows reusing most of the source code of a web application in a desktop solution, giving you the opportunity of presenting your vision to the users in two excellent ways.
Product Lifecycle Services
Bring your idea to life by designing, creating, testing and deploying it.
Mobile Applications
Mobile applications for any kind of handheld device, which can function either as standalone or as a companion application to your Web Solution.
Modern UI/UX and Digital Design
Tailored for your specific needs and applicable both to Web, Mobile and Desktop solutions, while always following a full responsive approach.
DevOps and Cloud Engineering
From highly scalable and flexible CI/CD pipelines, to complex and robust cloud computing systems, we are here to help you with the knowledge and tools needed in designing, implementing, operating and maintaining your internet or intranet solutions.
Technologies and Frameworks we use
These are the main skills in our toolbelt, which will make your applications fast, robust and secure.
We are Contermis Labs
Our mission is to create and give our customers the most valuable and modern digital products out there!
Laura Paraschivescu
Founder & CEO - coming from an engineering background, she's always able to find practical solutions to each problem
Mihai Paraschivescu
Co-founder & CTO - the one making sure that all the technical challenges are properly addressed and that our implementation meets the client vision
Many Others
The rest of our team of experts which bring each project to life
You have the vision. We have the skills and passion.